Childcare and community development are the most popular volunteering areas.
More than 60 million Americans volunteered in 2021.
Volunteering platforms offer volunteering jobs in the US and internationally.
More than 78 countries host a volunteering program.
Volunteering is one of the noblest things you can do. According to AmeriCorps, more than 60.7 million Americans formally volunteered in 2021.
Many types of volunteer work exist today, such as volunteering in wildlife and animal care centers or health and well-being initiatives. Volunteering won't just aid someone or something in need, but it can give you a sense of belonging and open your eyes to the broader picture of life.
Join us as we discover different types of volunteer work so you, too, can feel the joy of volunteering.
The Power of Volunteering: How Your Actions Can Create Positive Change
As we mentioned, volunteering addresses the needs of others, but it's not entirely a one-way street. As a volunteer, you can improve yourself and create positive change in the world. According to Volunteer World, a volunteering platform helping people unite and work for the same cause, there are more than 78 countries hosting volunteer programs that can benefit from another set of hands on deck.
Types of Volunteer Work
A large pool of volunteering jobs exists out there, from getting involved in helping save the planet to teaching disabled children to read, working with the elderly and so on. Below, we've created several groups and subgroups for all current attractive types of volunteer work.
Environmental Conservation Initiatives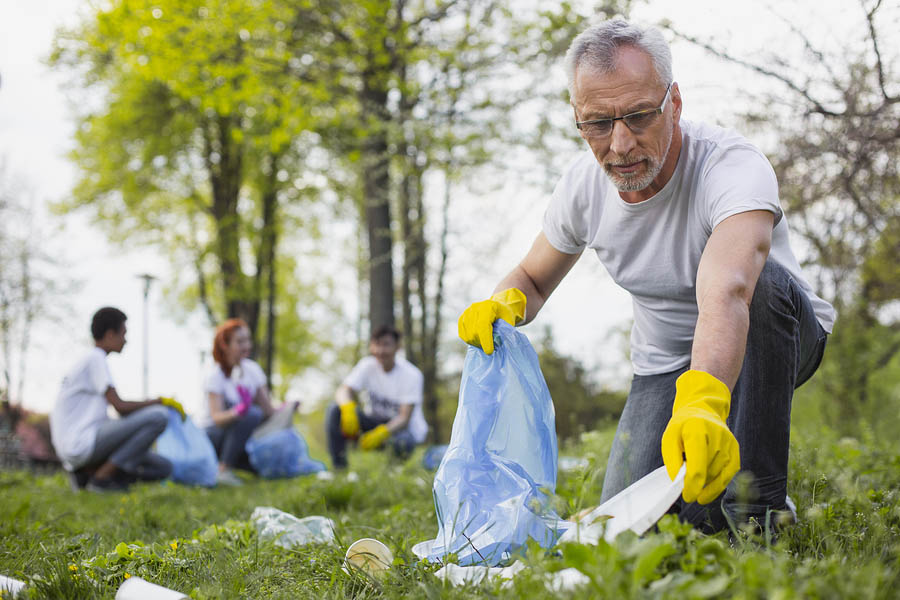 Melting icebergs, extinction of different species, ozone depletion, etc., all of these are linked to climate change and humans' actions toward it. Where can volunteering help?
Conservation
Conservation projects include reforestation, reconstruction of nature trails, cleaning up beaches and invasive species management. These are just some volunteering experience examples many people have had. 
Eco-awareness is spreading like wildfire, so it's no wonder that these are becoming increasingly popular. It's important to understand that these volunteer roles demand a lot of physical activity and active participation. 
Farm Work
If you're a nature lover, doing some volunteer farm work is a great pick. Today, farms are always in need of dedicated and reliable volunteers to help around with feeding animals, caring for them, building and repairing fences, harvesting and so on.
Climate Change
Being a hot topic today, climate change is becoming an appealing subject to many aspiring volunteers. If you decide to do your part in fighting climate change, you can volunteer with environmental groups and even form local political parties that advocate for substantial political change. 
Wildlife and Animal Care
People are not the only ones that need love and care. So why not dedicate your time to animal care?
Animal Rescue and Care
One of the easiest ways to get into volunteering is to offer your time and help to an animal rescue shelter. Every city and even county has this type of organization, so it's fairly easy to get started.
Wildlife Conservation
As opposed to animal rescue and care—which is perfect for rookies in volunteering—wildlife conservation is on a whole new level. This type of volunteering requires prior knowledge of the subject of wildlife and conservation and sometimes even relocation. 
Social Causes and Community Empowerment
Every society is striving to achieve its view of utopia. That requires community and social unity. Hence, many organizations work toward this goal. And that is where volunteering can help!
Working With Children and Youth
If you have a background in teaching or simply are a people person, doing volunteer work involving children and youth might be a great choice. Some social events examples of this type of volunteering involve teaching children and youth how to read and how to do basic math. 
Community Development
Tasks such as teaching, childcare, conducting community art and painting sessions, boosting resources like food, shelter, clothing and more are only some of the aspects of volunteering for community development. 
Health and Well-Being
Physical and mental health always comes first! If you want to lend a helping hand in this department, there are plenty of options to choose from.
Volunteering Work With the Elderly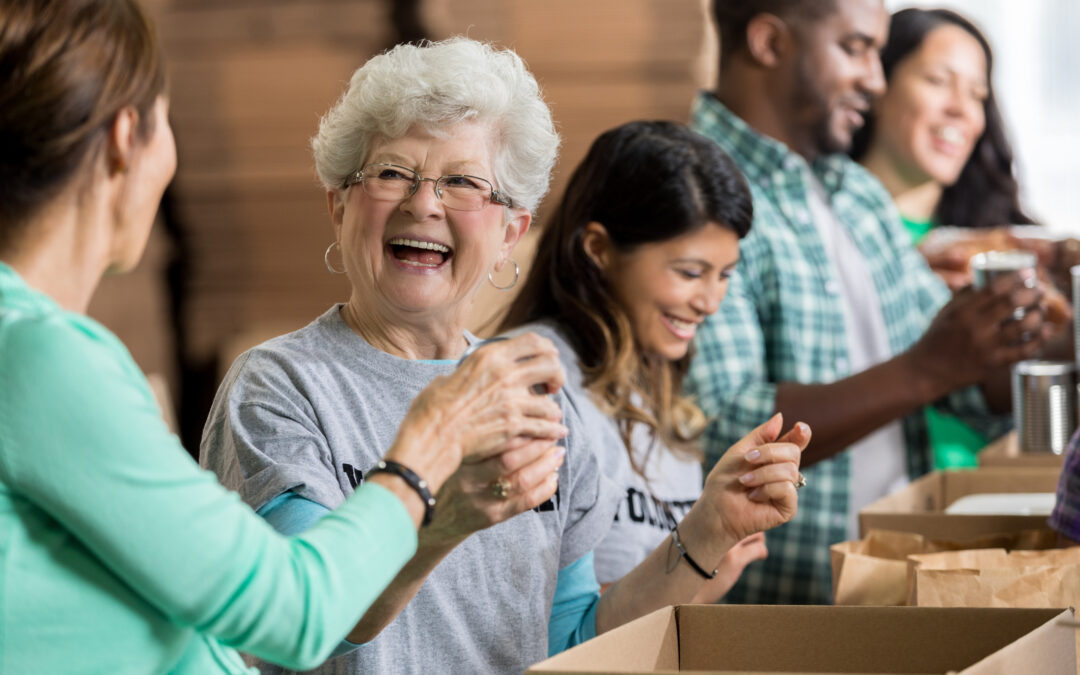 Activities such as helping with basic tasks (grocery shopping, meal preparation and housekeeping), providing companionship through conversation, playing games or reading are some of the things a volunteer that's working with the elderly does. Depending on your medical background, you can also assist with healthcare tasks like medication management.
Counselling
If you decide to be a volunteer counselor, you might be tasked with providing counseling services in a healthcare facility, community center, crisis hotline or other settings. Volunteer counselors help people handle personal and emotional issues, including mental health and relationship problems.
Education and Empowerment
Nothing is better than instilling knowledge in the next generations or fighting to create change. 
Teaching
You don't have to have a BA in English or Math to be a volunteer teacher. Volunteers in teaching usually help kids and youth to read, solve basic math problems, expand certain areas lacking education, etc.
Women's Empowerment
Women's rights and gender equality are hot topics, so there's always a need for volunteers to help further the cause. A volunteer might be involved in doing campaigns, holding Q&As, writing and distributing infographics and so on.
Which One Is the Right Volunteer Work For You?
Choosing the right type of volunteer work is key. Unless you find your true calling, you might be wasting your time. But how do you know which one is the right one for you? Find the answer to these questions:
What motivates you? 
What interests you? Is helping people more of your thing or helping animals?
What is your strong suit? In what field can you bring the most according to your skills?
Can you dedicate enough time to it?
How To Get Started With Volunteer Work?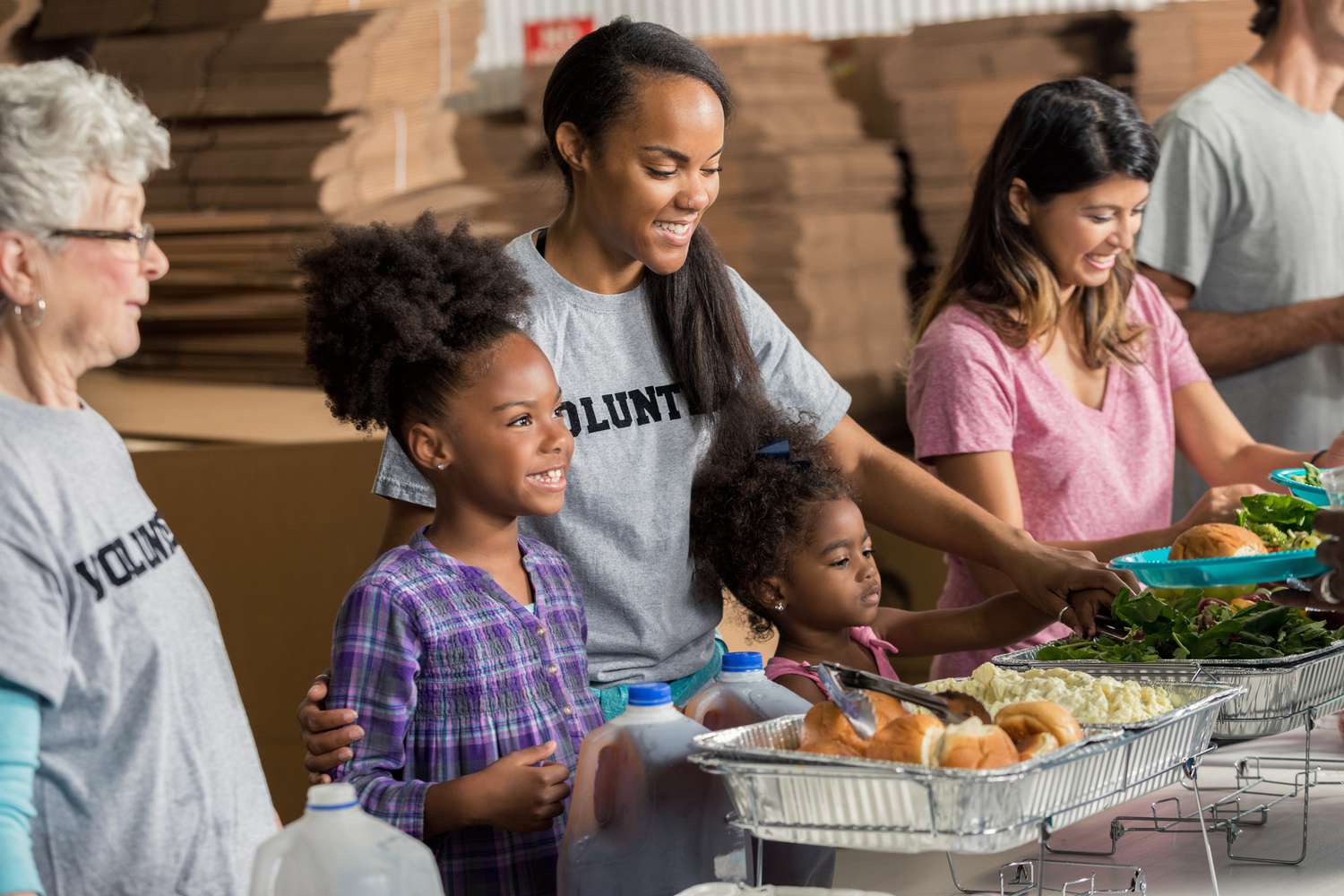 Starting with anything can be challenging. But that shouldn't stop you from doing what you want and volunteering somewhere you know you can make a change. Here is how to do it:
Shortlist the causes that are dear to your heart.
Identify what your skills are.
Build a volunteer resume.
Research volunteer opportunities nearby (consider volunteer platforms).
Apply to several positions.
Complete any training if required.
FAQs
What is the most common volunteer?
Tutoring, teaching, healthcare work and childcare volunteering jobs are the most popular opportunities in the US.
What is the best thing to volunteer for?
This depends on your skills and competencies. In general, causes involving children, hunger and community development are in high demand.
Where do most people volunteer?
Nonprofits and community centers are the most sought-after volunteer jobs in the US.
Do you get paid for volunteer work?
In essence, volunteering is not a paid job. You might get free food and accommodation if you join a volunteer network abroad, but there is no salary or other forms of payment involved.
Key Takeaway: Discovering the Joy of Volunteering
Volunteering is a fantastic way of using your skills for a greater benefit. Many experienced volunteers define this as a strongly gratifying act of selflessness that benefits things or people in dire need of help.
When you volunteer, you are effectively participating in raising awareness of certain pain points that the world population faces. Your own actions can motivate more people to follow your volunteer experience examples, creating a ripple effect of positive change.
Remember, a simple little act of kindness goes a long way.