No matter how big or small your local business is, running it can be difficult, especially during its growth phase. While other entrepreneurs readily made use of technology within their business model, a lot of business owners are still clueless in implementing and integrating IT systems into their organization.
According to an article by Review 42, less than 64 percent of small businesses do not even have a website. And business losses potential customers by 70 to 80 percent without having one. So, even if you operate locally, integrating technology in your small business helps you stay competitive in the ever-evolving market as you need to boost your operational efficiency.
Integrating the right IT system into your business not only benefits your organization. Looking at the bigger picture, the local community gains some advantages as well. It helps create more jobs and at the same time innovate the services or products to improve the lives of individuals in the community.
With all these laid out, here are some tips on how you can streamline your local business operation with technology.
5 Tips to Streamline Business Operation With Technology
#1 Reduce Paper Usage
One of the easiest ways to streamline your business is to go paperless. Look into the paper consumption of your company and evaluate whether you must have files and documents printed. While information is necessary, your employees do not necessarily need to have paper copies.
Document management solutions instead make it more efficient to retrieve documents with a click of a finger. Furthermore, the paperwork could pile up quickly, taking up much space in your business office. It could even mean additional expenses when you need to store them somewhere on a storage rental.
Opt for cloud computing services to better manage the files and documents for your team. While ensuring your company data remains secure, your employees can access any data they need wherever they may be located at the moment. This makes business operations more efficient than ever.
#2 Outsource Non-Core Tasks
Outsourcing is a life-saver for a lot of small businesses. You no longer have to put on payroll additional employees who handle non-core tasks. Plus, it also means no additional utility expenses and office space consumption. You can now focus more on growing your business without sacrificing quality.
Businesses of any size have various options on what to outsource, including IT support, finance, HR, and marketing. Since these vendors are themselves experts in their field, you are ensured they would produce quality results which ultimately adds to the success of your company.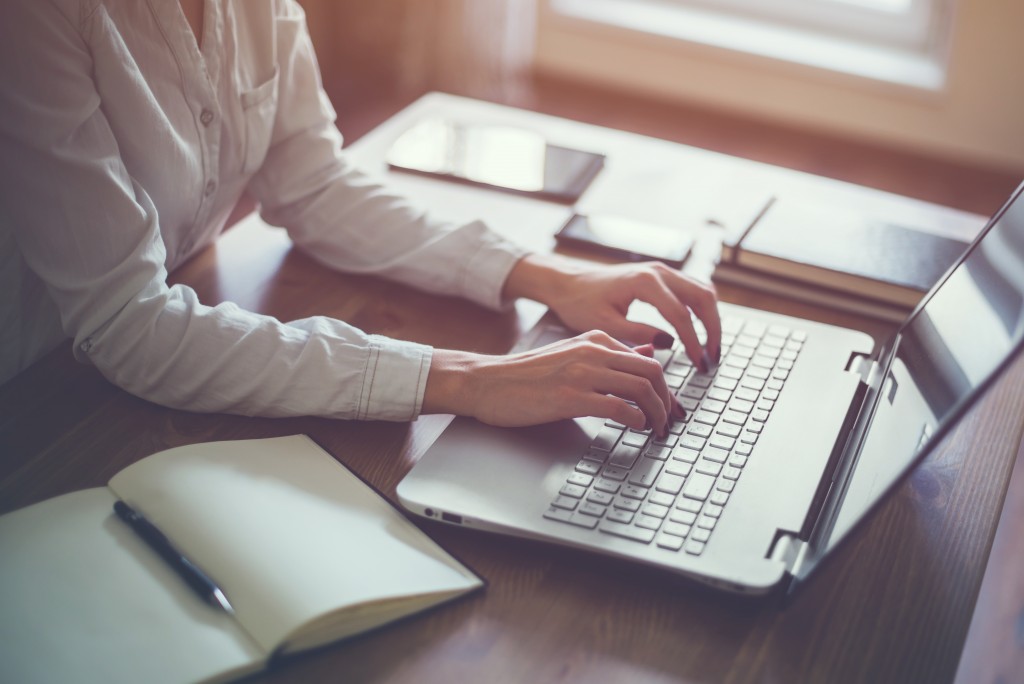 #3 Minimize Travel Time
With the outbreak of COVID-19, telecommuting has become a more viable option to keep business operations going. This said local businesses may consider allowing their workers to work from home instead of showing up every day in the office. Take advantage of digital communication tools like Slack, Zoom, and Skype.
Furthermore, although face-to-face meetings are crucial, they are not essential every time. Video conferencing is common nowadays. You are typically less productive with so much time spent traveling. Those minutes and hours could have been spent on something fruitful instead.
This does not mean though that you completely do away with in-person gatherings. Perhaps you may opt that your employees show up once a week in the office. And if training seminars and conferences is a must, it must be reviewed on a cost-benefit basis.
#4 Integrate Software Solutions
Any business is typically composed of a few different departments working together to ensure everything runs smoothly. Sales handle the products or services. Billing deals with payments, accounts, and invoicing. While customer service handles all the complaints and ensures customer satisfaction.
By integrating software solutions, such as SQL server dba performance tuning, you ensure that every department can manage and retrieve data accurately. It simplifies the work process and helps eliminate human error, helping your company save significantly on time and money.
#5 Reduce Business Cell Phone Charges
Customers expect businesses, no matter what their size is, to offer an omnichannel line of communication. While we may be comfortable using the old phone system, as it is what most old-school local businesses are familiar with, it is now time to switch to VoIP (Voice over Internet Protocol).
Aside from the fact that it is considerably cheaper than landlines, it helps improve your customer support system and even make your internal business operation run smoother. Now, you no longer have to keep a staff huddled on the phone all day to manage and take every call.
These are just five suggestions on how you can leverage technology for the success of your local business. Keep in mind that in every IT system integration, you need to check its impact on your bottom line, your employees, customers, and ultimately, the local community.